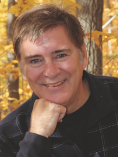 As the tide in the Ukraine civil war turns, the EU threatens Russia with more mindless sanctions.
Bloomberg reports EU Vows More Russia Sanctions If War in Ukraine Worsens.
European Union leaders agreed to impose tougher sanctions on Russia, possibly targeting energy and finance, if the war in Ukraine worsens.
Leaders early today gave the European Commission a week to deliver proposals for the penalties. The EU left open the precise trigger for further sanctions, contrasting with a four-point ultimatum issued to Russian President Vladimir Putin on June 27 that preceded the latest curbs.
This post was published at Global Economic Analysis on Saturday, August 30, 2014.