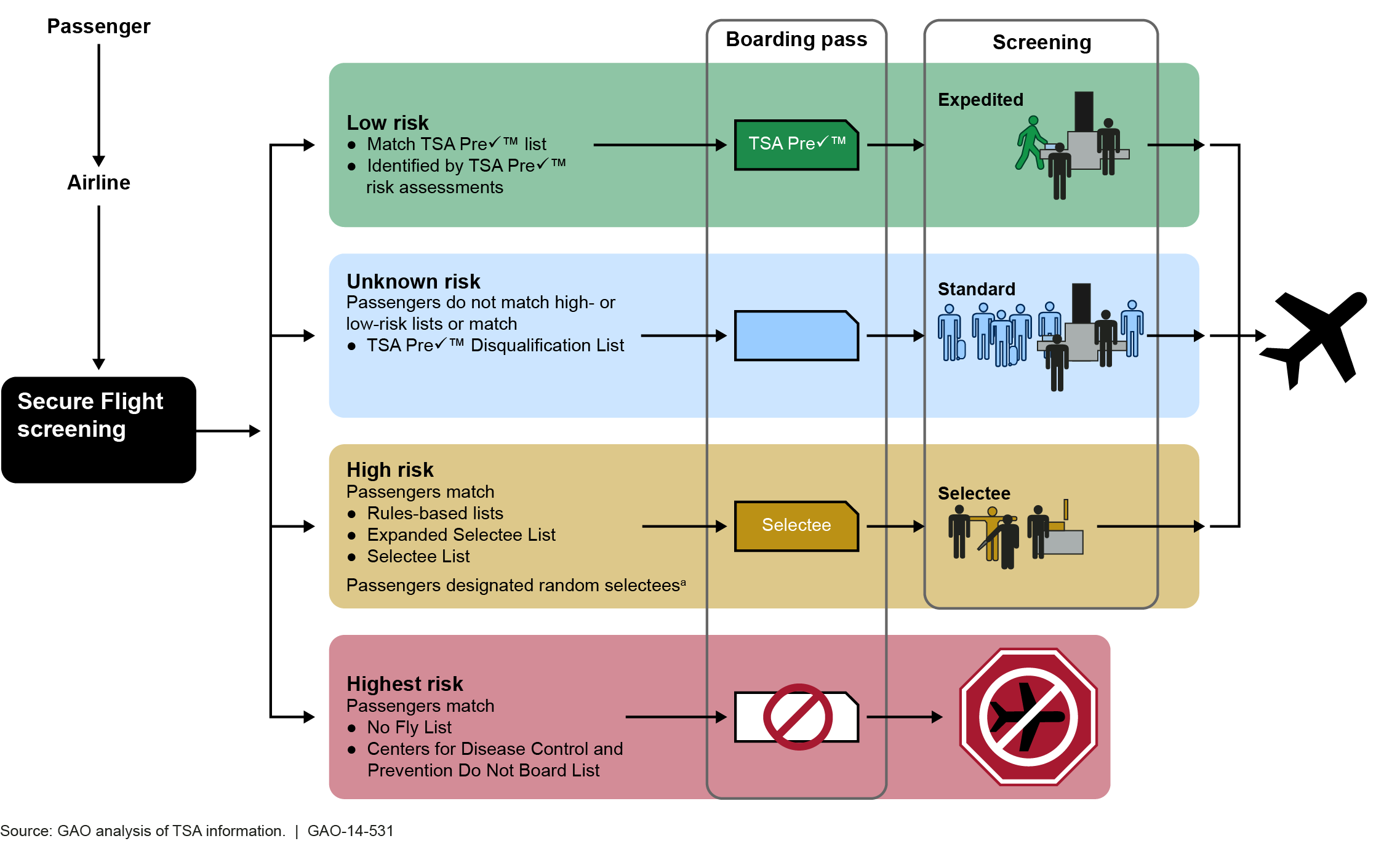 A Congressional hearing last week on the so-called 'Secure Flight' system for 'screening' domestic air travelers confirmed that the TSA has completed a shift from blacklist and whitelist matching to a comprehensive real-time pre-crime profiling system that assigns each air traveler a 'risk assessment' score on the four-step scale we've previously described and which is illustrated above in the latest GAO report.
Redacted versions of three audit reports on Secure Flight by the Government Accountability Office (1, 2, 3) were made public in conjunction with GAO testimony at the hearing. According to one of those reports, 'Secure Flight' started out as a blacklist and whitelist matching system:
Since implementation began in January 2009, the Secure Flight system has identified high-risk passengers by matching SFPD [against the No Fly List and the Selectee List, subsets of the Terrorist Screening Database (TSDB), the U. S. government's consolidated watchlist of known or suspected terrorists maintained by the Terrorist Screening Center, a multiagency organization administered by the Federal Bureau of Investigation (FBI)…. To carry out this matching, the Secure Flight system conducts automated matching of passenger and watchlist data to identify a pool of passengers who are potential matches to the No Fly and Selectee Lists. Next, the system compares all potential matches against the TSA Cleared List, a list of individuals who have applied to, and been cleared through, the DHS redress process.
But that's not how it works any more. According to the same GAO report:
This post was published at Papers Please on September 22, 2014.