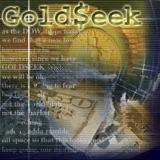 A week ago we learned that the king of Saudi Arabia, Abdullah bin Abdulaziz Al Saud, passed away at the age of 90. Following the announcement, crude oil immediately spiked 2.5 percent over uncertainty of how this might affect the Middle Eastern kingdom's position on keeping oil production at current levels.
But the new leader, King Salman bin Abdulaziz Al Saud, has already tamped down this uncertainty, stating that Saudi Arabia will hold to the decision made at last November's Organization of Petroleum Exporting Country (OPEC) meeting.
All of this speculation just shows that Saudi Arabia is indeed the 800-pound gorilla when it comes to oil. Until very recently, it was the world's top oil producer and exporter, before the American shale boom catapulted the U. S. into first place. Now, however, with prices less than half of what they were in July, many U. S. oil companies have been forced to shut down rigs, effectively slowing down output.
These events got me curious to dive deeper into Saudi Arabia's economy and the extent to which it's dependent on crude revenues. Below are some of the most interesting facts, gathered from a September case study by Richard Vietor and Hilary White of Harvard Business School.
Despite beliefs to the contrary, Saudi Arabia requires a breakeven price of $80 per barrel of oil. True, the stuff is easy and inexpensive to extract in Saudi Arabia's desert – the prevailing notion is that one need only stick a straw in the ground and oil comes gushing out – but to afford its bloated social spending program, the government needs prices to be much higher. Right now, oil revenues make up a whopping 90 percent of the country's budget.
This post was published at GoldSeek on 30 January 2015.