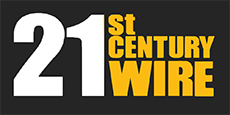 CARSON CITY, NV – Tomorrow the Nevada state legislature will be hearing a bill which could potentially transform the land use across the southwest.
Nevadan's Resource Rights Bill AB408 would effectively open the door for residents to develop land resources in traditionally key sectors in the state including farming, ranching, mining and recreation. Presently, the US Federal Department of Interior and its subsidiaries claim 'managerial control' and ownership over nearly 90% of the state of Nevada's public lands.
The bill was introduced two weeks ago, and according to sources in the state assembly, it has received more correspondence and public interest than any other bill in recent years.
If Tuesday's committee hearing is successful, the bill could go for a vote in as early as two weeks. If passed, the new law would prohibit the Federal Government from owning or regulating certain public lands and provide residents with clear 'beneficial use' rights on those public lands.
One of the driving forces behind the bill is Nevada State Assemblywoman Michele Fiore, who highlighted this issue as an important one for the people of the state following last year's federal descent on the Bundy Ranch located near Bunkerville, Nevada, when a small army of armed federal agents from Bureau of Land Management (BLM) locked-down public access around the ranch before seizing, and shooting cattle belonging to rancher Cliven Bundy. The BLM claimed they were enforcing an EPA court order which designated Bundy Ranch as an environmental mitigation area for the 'protected' Desert Tortoise.
This post was published at 21st Century Wire on MARCH 31, 2015.