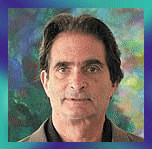 (To read about Jon's mega-collection, The Matrix Revealed, click here.)
'Imagine this: you want to buy and own Product X, which is valued at $10,000. You're in a rare position. You can make that product sell for $1. You can do that. Then you can buy it and own it. In fact, you can do that with lots of products. Now, instead of products, imagine you can do that with whole companies, with industrial sectors, and even with large chunks of nations. You can spend $1 instead of $10,000. But wait, there's more. You can re-inflate what you just reduced to $1. You can make it worth $10,000 again and you still own it. You can go up and you can go down. You control both sides of the mountain, the upside and the downside. This is money-management, Globalism-style. This is day-in, day-out manipulation. It's done with the same routine configurations as making and having breakfast. A few of these configurations are calledtrade treaties.' (The Underground, Jon Rappoport)
Let's start with the analogy of the stock market. To boil it down, here is how the game is played by insiders:
They acquire many, many shares of a stock and then they push the price up, up, up, and then they create a top, crash it, sending the stock price off a cliff to a dismal bottom.
They profit greatly on the way up (pump), and then, selling short (dump), they pile up more profits on the way down.
Getting away with it is like having a license to print money.
But this single pump and dump doesn't have to be the end of the game. As the crashed stock creeps along a new discouraging bottom, the insiders quietly buy it again, preparing for a repeat cycle – up, up, up, top, top, top, crash, crash, crash, down, down, down.
Now imagine this pump and dump strategy applied to companies. Better yet, imagine it applied to a number of companies within a given industry all at once.
This is euphemistically called a bubble.
For instance, the dot-com bubble of the 1990s. The conventional wisdom was, overenthusiastic investors jumped on the new Internet dot-com bandwagon, put money into every crazy company they could find in this sector, all the companies were vastly overvalued, and then came the crash.
This post was published at Jon Rappoport on June 29, 2015.