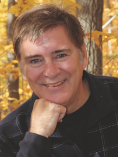 Irony of the Day
In a bitter 40 minute lecture, European Commission president, Jean-Claude Juncker, lectures Greece on the "truth".
Other than being a pompous buffoon, Jean-Claude Juncker is most famous for his statement "When it becomes serious, you have to lie".
I believe it's safe to say that things are serious.
Coordinated Meddling
Please consider Eurozone Leaders Take Coordinated Gamble with Response to Athens
By publicly insisting that Greece's referendum on Sunday is a choice about the country's future in the eurozone, Europe's leaders are taking a high-risk political gamble that their intervention will win over Greek voters rather than alienate them.
The strategy was carefully chosen. According to two eurozone officials, the EU's three most high-profile leaders – Angela Merkel, the German chancellor; Franois Hollande, the French president; and Jean-Claude Juncker, the European Commission president – co-ordinated how they would respond to the Greek government's call for a No vote during a series of phone calls at the weekend.
This post was published at Global Economic Analysis on Monday, June 29, 2015.