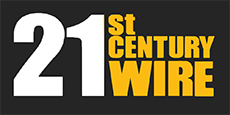 21st Century Wire says…
Early this morning, a Russian Airbus A321 passenger jet mysteriously disappeared from radar and was presumed to have crashed.
According to reports out of Cairo, Egyptian government officials have confirmed that the Russian passenger plane carrying up to 224 passengers and Russian tourists and 7 crew, has crashed in central Sinai peninsula. The statement has come from the Egyptian prime minister's office, and also from the Egyptian Aviation Authority.
No doubt, considering current events, the location, and the timing with Vienna Peace Talksstarting today, this latest news is certain to trigger a lot of speculation.
LATEST: 'ISIS Video' Claims To Have Shot Down Russian Airliner In Sinai, Egypt
This is just one of many speculative reports to surface in the immediate aftermath of the event. The following was posted on Facebook by one avid plane watcher approximately 1 hour after the news broke, showing the flight commandeered and falling off tracker somewhere at Turkey's Black Sea northern coast.
This post was published at 21st Century Wire on OCTOBER 31, 2015.