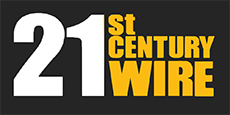 21st Century Wire says…
All the pieces are falling into place now. Europe's New Model Army is quickly taking shape.
Late last week 21WIRE reported on Germany's recent announcement to send 100 Bundeswehr Special Forces into Northern Iraq to fight against ISIS alongside Kurdish Peshmerga militias.
Yesterday, Germany's Chief of Staff, Volker Wieker upped the ante, telling the Bild Newspaperthat at least 1,200 military personnel will now be required for Berlin's new deployment plans – combining German infantry, air force and navy vessels which they believe will make an impact in the battle against ISIS, not only in Northern Iraq, but now for Syria too.
Plans also include German supplying Kurdish fighters with thousands of German weapons and German training for those arms.
'From the military point of view, to ensure the operation of aircraft we need about 1,200 military personnel,' said Wieker.
This post was published at 21st Century Wire on NOVEMBER 30, 2015.