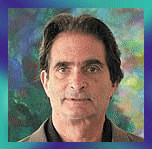 I decided to sprinkle this article with quotes from my work-in-progress, The Magician Awakes –
Who is in charge of your life?
Quote 1: There are those who believe life is a museum. You walk through the rooms, find one painting, stroll into it and take up permanent residence. But the museum is endless. If you were a painter, you'd never decide to live inside one of your canvases forever. You'd keep on painting.
In a climate of mediocrity, the independent individual is not moved to agree with the prevailing narrative or some fabricated need to go along with the crowd.
Quote 2: There is a non-material faculty called imagination. If that is stimulated, perception immediately expands.
Who can tell you what to do, how to think, what to envision? Who, besides yourself?
Quote 3: We re-learn to live through and by imagination, and then we enter and invent new space and time. But space and time aren't superior forces. They operate and come into being at the tap of imagination.
The person who is enmeshed in a thousand excuses for opting out of the future he wants – that person is never going to move off the starting blocks. He's going to become an artist of his own stagnant swamp.
Quote 4: With imagination, one can solve a problem. More importantly, one can skip ahead of the problem and render it null and void.
This post was published at Jon Rappoport on December 28, 2015.