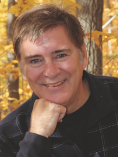 On Wednesday, the Chicago Board of education pulled the plug on a proposed $875 Million Bond Sale.
Facing hefty yields, the financially ailing Chicago Public Schools (CPS) postponed Wednesday's planned $875 million bond sale and will evaluate the timing on a day-to-day basis, a school official said.
The nation's third-largest public school system is struggling with a structural budget deficit of at least $1 billion. Its fiscal woes led Illinois Governor Bruce Rauner and Republican lawmakers last week to push for a state takeover and potential bankruptcy for CPS – moves that were quickly shot down by Chicago Mayor Rahm Emanuel, who controls the school system, and leaders of the Democratic-controlled legislature.
A pre-pricing marketing scale circulated by underwriters on Tuesday for the "junk"-rated general obligation bonds showed yields topping out at 7.75 percent with coupons of 7.25 percent for bonds due in 2041 and 7 percent for bonds due in 2044. That yield indicated a so-called credit spread over Municipal Market Data's benchmark triple-A yield scale of as much as 506 basis points.
This post was published at Global Economic Analysis on January 27, 2016.