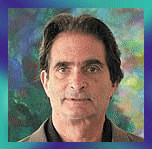 'Promoting diabolically false science, psychiatry creates a gateway for defining many separate states of consciousness that don't exist at all. They're cheap myths, fairy tales.'(The Underground, Jon Rappoport)
USA Today, January 26, 2016: 'Primary care doctors should screen all adults for depression, an expert panel recommended Tuesday.'
– Let's screen everybody to find out if they have mental disorders. Let's diagnose as many people as possible with mental disorders and give them toxic drugs –
Wherever you see organized psychiatry operating, you see it trying to expand its domain and its dominance. The Hippocratic Oath to do no harm? Are you kidding?
The first question to ask is: do these mental disorders have any scientific basis? There are now roughly 300 of them. They multiply like fruit flies.
An open secret has been bleeding out into public consciousness for the past ten years.
THERE ARE NO DEFINITIVE LABORATORY TESTS FOR ANY SO-CALLED MENTAL DISORDER.
And along with that:
ALL SO-CALLED MENTAL DISORDERS ARE CONCOCTED, NAMED, LABELED, DESCRIBED, AND CATEGORIZED by a committee of psychiatrists, from menus of human behaviors.
This post was published at Jon Rappoport on February 29, 2016.