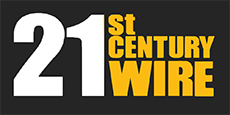 21st Century Wire says…
The Syrian Arab Army and allies advance inexorably towards the liberation of Aleppo from the hordes of US coalition funded terrorist brigades, headed up by Nusra Front aka Al Qaeda, and Washington is in turmoil. Despite its best efforts, the US coalition intervention in Syria has been an unmitigated disaster, having hit the brick wall of President Bashar Al Assad's popularity and the fortitude of the Syrian people in withstanding everything the US coalition has flung at it, militarily and on the propaganda front. So, now, an increasingly frustrated US coalition has pulled what they believe to be the Ace in their pack of public-perception-altering cards.
Avaaz has been deployed, the flagship of the fleet of media and propaganda vessels all pouring forth the narrative that supports the US coalition for a 'we-fly-you-dont-zone'. Avaaz has launched their No Fly Zone petition. The infamous No Fly Zone petition that heralded the destruction of Libya in 2011, has now been tailored and dressed up, to be used against Syria.
Emotively labeled the 'Protect Aleppo's Children Now!' campaign, Avaaz has pulled out all the stops:
'There are no good options to end the war in Syria. But inaction is the worst one. A no-fly zone will mean that an international coalition can threaten to down planes that try to bomb Northern Syria. Almost 70% of Avaaz members support it. 8% oppose. Hesitation to use force to protect people is understandable and wise. But imagine it was our kids being bombed, what would we want the world to do? '
This post was published at 21st Century Wire on OCTOBER 3, 2016.