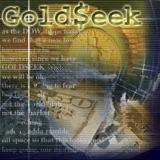 So here we are, eight days before America picks its poison, with most national polls showing a win for Hillary Clinton. If she pulls it off, she'll become not only the first woman and first first lady to rise to the country's highest office but also the first Democrat to succeed another two-term Democrat since Martin Van Buren succeeded Andrew Jackson in 1837.
She'll also become the first to be under FBI investigation. On Friday we learned that the bureau is reopening her email case, mere days after WikiLeaks released even more damning files on the nominee. I find it interesting that back in July, eccentric internet entrepreneur Kim Dotcom predicted that WikiLeaks founder Julian Assange would turn out to be Hillary's 'worst nightmare' – a prediction that has largely come true.
Meanwhile, if Donald Trump manages an upset, he will become the oldest person ever to take the oath of office and the first to transition directly from the business world to the presidency without any past experience as a high-ranking government official (like William Howard Taft and Herbert Hoover) or military officer (like Zachary Taylor, Ulysses S. Grant and Dwight D. Eisenhower).
To Trump's supporters and many others, of course, this is one of his main assets.
This post was published at GoldSeek on 31 October 2016.