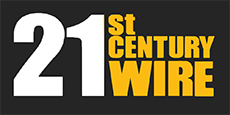 As 21WIRE reported earlier this week, in a historic turning point in a five-year bloody conflict, the Syrian Arab Army liberated the Old City of Aleppo from the hands of occupying terrorists and armed militants. This joint victory by Syria and Russia has caused a panic in Washington, however, as well as in London, Paris, Saudi Arabia and Qatar – all of whom hoped they would eventually destroy the entire city of Aleppo, and win their proxy war in the process. Prior to this week, the US-led 'Coalition' still believed that they could somehow force a Syria-Russia military pause, or UN-enforced 'No Fly Zone' – by continuing to back a militant opposition that has been occupying East Aleppo since 2012. Their epic failure has prompted yet another highly dangerous and desperate move by a lame duck US President – signing a new order which could deliver unlimited arms and support to 'moderate' terrorists in Syria.
On Tuesday, President Barack Obama issued a White House memorandum (see full text below) to both the US State and Defense departments which waives any arms export control restrictions on providing 'military assistance' to any and all 'foreign forces' in Syria, according to a White House press release issued today. Presumably, this includes not only guns and ammunition, but also lethal TOW Missiles and RPGs (and anti-aircraft units?) for tens of thousands of extremist foreign fighters and salafi terrorists currently operating inside Syria, as well as thousands of US-trained and equipped fighters waiting in camp in both Turkey and Jordan.
This post was published at 21st Century Wire on DECEMBER 8, 2016.