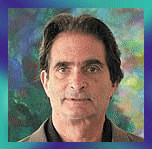 In a previous article on Donald Trump, I wrote: 'I think Trump favors jobs, all jobs, and will go to extremes to create them… He'll find ways to allow the FDA to license new drugs more quickly, thus maiming and killing more Americans. He'll cast a blind eye toward big corporate toxic GMOs/pesticides.'
I want to strengthen that warning.
First of all, the FDA isn't being too careful in their drug approval process, as Trump team members suggest. It's the opposite. The FDA is in the pocket of pharmaceutical companies. The president-elect should take notice of the famous July 26, 2000, review in the Journal of the American Medical Association, by Dr. Barbara Starfield, a revered public-health expert at the Johns Hopkins School of Public Health.
Starfield concluded that FDA-approved medical drugs kill 106,000 Americans a year. That would be 1.06 MILLION deaths per decade. Speeding up their drug-approval work now, the FDA would add many MORE dead Americans to their 'credit.'
On the issue of GMO/pesticide safety, I could cite many references which eradicate the official claim that these substances are safe. But let's look at the primary facts surrounding the original approval of GMO crops (and their attendant pesticides) in the US.
This post was published at Jon Rappoport on December 31, 2016.