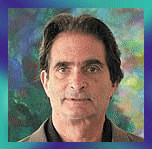 Through his mouthpiece, Kevin Lewis, Obama is back. The great Uniter, Mr. Hope and Change, the messiah of 'we're all in this together,' the father of Obamacare, the prophet of post-racial America, the former First Community Organizer, the free cell phone provider is on the stump again.
Politico: 'Kevin Lewis, spokesman for Obama in his post-presidency, said that Obama – who has been threading the balance between the tradition of presidents deferring to their successors and coming out against President Donald Trump on specific issues he considered core values – 'is heartened by the level of engagement taking place in communities around the country'.'
'It is Obama's first statement since leaving the White House.'
"Citizens exercising their Constitutional right to assemble, organize and have their voices heard by their elected officials is exactly what we expect to see when American values are at stake', Lewis said.'
"With regard to comparisons to President Obama's foreign policy decisions, as we've heard before, the president fundamentally disagrees with the notion of discriminating against individuals because of their faith or religion', Lewis said.'
This post was published at Jon Rappoport on January 31, 2017.