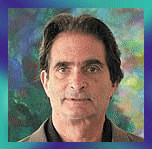 Breaking: Obama Judge blocks fed action against sanctuary cities; he raised money for Obama
Judge who just stopped cut-off of fed funds to sanctuary cities raised money for Obama
William Orrick is his name. He was appointed by Obama, in 2012, to the position of US District Judge for the Northern District of California.
He just ruled that the US government can't withhold federal funds from sanctuary cities.
This post was published at Jon Rappoport on April 25, 2017.