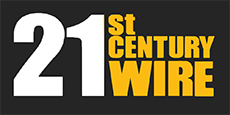 It was late at night but the new Terminal 3 at Soekarno-Hatta International Airport outside Jakarta was still bustling with families and friends waiting for their loved ones returning from abroad.
My friend Noor Huda Ismail was just arriving from Singapore, and I decided to pick him up and discuss 'certain issues' with him in the car, on the way to the capital. Lately he and I were busy, awfully busy, and a one-hour journey seemed to be the most appropriate setting for the exchange of at least some essential ideas and information.
Huda could easily pass for the most knowledgeable Indonesian 'expert on terrorism'; a Muslim man who grew up and was educated in the madrasahs that have produced some of the most notorious jihadi cadres in the country. Later he became the man who managed to 'get away' from the extremism, to study, and to finally become a respected filmmaker and a thinker.
For years, both of us have been studying a complex web produced by Western imperialism – a web, which has literally destroyed entire countries, while locking other ones 'behind bars', in virtual neo-colonialist slavery. All this done in the name of 'freedom' and democracy, naturally, and often using various religions as tools, even as weapons.
Inside the car we managed to quickly 'compare notes'. Huda filled me in on his groundbreaking film 'Jihad Selfie', while I informed him about my political revolutionary novel 'Aurora', and my big work in progress, a book about Afghanistan. I also mentioned my future 'Afghan' film, a dark love story, a drama about betrayal, collaboration and the virtual collapse of one family; a film which I'm preparing to produce and direct sometime during the next year.
'Afghanistan,' he says, 'that's where the roots of so many things lie… You recall that in the 80's, the U. S. was using some local, Indonesian, jihadi cadres, sending them to Afghanistan…'
This post was published at 21st Century Wire on JUNE 9, 2017.