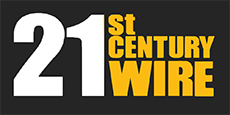 The Middle East has been ablaze for many years now, but the Islamic Republic of Iran has so far largely escaped any direct harm. The Kingdom of Saudi Arabia, on the other hand, has also become the victim of numerous terror attacks over the past years… but now, the whole dynamic seems to have undergone a radical shift, a shift endangering Iran, Qatar, Syria, and Yemen… with potential ripple effects also touching upon Turkey and Russia.
All the while, the United States maintain a not-so hidden presence in the region that has the potential of even endangering the whole world…
Setting the Scene in Tehran
On Tuesday, 7 June 2017, the city of Tehran was rocked by simultaneous terror attacks: a 'multi-prong terrorist attack has struck Iran's capital city this morning. Gunmen and suicide bombers converged on three targets including Iran's Parliament building and the mausoleum of Imam Khomeini, killing staff and members of the public.'
This post was published at 21st Century Wire on JUNE 13, 2017.