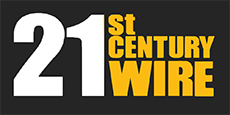 21st Century Wire says…
In southeastern Syria, the region around al-Tanf has quickly become a focal point for the ongoing conflict in the region. Near to both the Iraqi and Jordanian borders, al-Tanf is currently the location of a contingent of US-led coalition forces, supposedly there for the purpose of providing training to 'anti-ISIS' militias, but also anti-Assad militias too – the fabled 'moderate rebels'. Not surprisingly, the US-led coalition has unilaterally imposed a self-styled 'deconfliction zone' around their camp in al-Tanf and claim to be defending their position from 'pro-Syrian forces', otherwise known as the Syrian Arab Army (SAA) and allied militias. It has been reported by mainstream media outlets that coalition members represented at al-Tanf include not only the United States but also the British SAS, and also possibly Norway too.
Although coalition forces are also present in other parts of Syria, including the area around Raqqa, an ISIS stronghold, the last few weeks have seen coalition forces striking Syrian military targets on at least three occasions near the coalition training camp close to al-Tanf – including incidents on May 18th, June 6th and June 8th. It is now being reported that the US is supplying 'truck-mounted long range missiles' to its forces near al-Tanf, in a move that risks immediate escalation in the already-tense situation, and despite diplomatic efforts by Russia to calm the situation. All this comes as the US and its Kurdish proxy militia, the SDF, mount there attack on the ISIS stronghold Raqqa in Northeast Syria. The US have also seized the opportunity to invade more Syrian territory after an alleged sarin gas attack on April 4th that prompted President Trump to launch a missile strike on a Syrian airbase in retaliation.
In the following segment film two weeks ago, 21WIRE editor Patrick Henningsen speaks to RT International about the recent US strike on Syrian forces near Al Tanf. Henningsen explains how the US are taking advantage of the tension to secure its own territory inside of Syria:
This post was published at 21st Century Wire on JUNE 16, 2017.