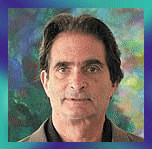 When Amazon boss and billionaire Jeff Bezos bought the Washington Post in 2013, he also had an ongoing $600 million contract to provide cloud computing services to the CIA. That meant the Washington Post, which already had a long history of cooperation with the CIA, renewed their wedding vows with the Agency and doubled down on the alliance.
By any reasonable standard of journalism, the Post should preface every article about the CIA, or article sourced from the CIA, with a conflict of interest admission: TAKE THIS PIECE WITH A FEW GIANT GRAINS OF SALT, BECAUSE OUR NEWSPAPER IS OWNED BY A MAN WHO HAS A HUGE CONTRACT TO PROVIDE SERVICES TO THE CIA.
Now Bezos and his company, Amazon, have bought Whole Foods for $13.7 billion. Whole Foods is the premier retailer of 'natural' foods in America.
The degree of profiling of Whole Foods customers will increase by a major factor. Amazon/CIA will be able to deploy far more sophisticated algorithms in that regard.
It's no secret that many Whole Foods customers show disdain for government policies on agribusiness, health, medicine, and the environment. Well, that demographic is of great interest to the Deep State, for obvious reasons. And the Deep State will now be able to analyze these customers in finer detail.
This post was published at Jon Rappoport on Jan 19, 2017.