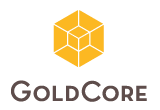 – China and Russia allied on Syria and North Korea
– Beijing & Moscow economic & monetary ties deepen
– Trump needs Russia in order to maintain balance of power in superpower triumvirate
– Sino-Russian relations currently in their 'best time in history' says Chinese President ahead of G20
– China, Russia call for calm diplomacy on Syria, Korea
– China, Russia 'fed up with Washington's pursuit of hegemony'
– US is 'biggest source of global strategic risks' according to China state media
– Important calm and diplomacy prevails to prevent nuclear war
***
'Trump and Putin meet for the first time and the handshake wasn't what you expected!' read the headline on my in-flight entertainment newsfeed, on Friday afternoon.
I'm not sure what the Mirror website thought I was expecting the handshake between the US and Russian leader to be like, but by all accounts it was a relatively normal handshake given it was no doubt the most important diplomatic meeting of 2017.
This post was published at Gold Core on July 10, 2017.