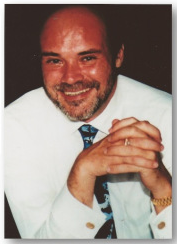 In Shakespeare's play Julius Caesar, Mark Antony says in Act 3, Scene 1, line 273: 'Cry 'Havoc!', and let slip the dogs of war'. What is truly astonishing is how the Democrats and CNN hate Trump so much they are praising Kim Jung-un and made him the hero while praising him as actually saying he is more responsible than Trump. This is really just unbelievable how partisan politics has come to this.
The agenda of the Democrats and CNN is rather startling. They are supporting North Korea – not the United States. I do not think this has ever happened in the history of this nation. Democrat Congressman Keith Ellison of Minnesota, who is the deputy chair of the Democratic National Committee, said that Kim Jong Un is more responsible than Trump.
'You have this guy making bellicose threats against somebody else who has very little to lose over there. Kim Jong-un, the world always thought he was not a responsible leader well he's acting more responsible than this guy is. And what I'm telling you is once you start seeing missile launches, you're going to see – the time for cranking up the anti-war machine is right now. So if you don't want to get caught, deer-in-the-headlights, start calling for diplomacy in North Korea immediately.'
This post was published at Armstrong Economics on Aug 12, 2017.