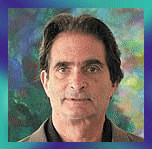 In this article, I'm not going to trace and list all the Obama and Trump appointees who have ties to Goldman Sachs. The sources are easily available. The Hillary Clinton connections are clear as well.
The point is, Goldman and its allies can exert enormous influence on the direction of the trillion-dollar casino called the stock market.
And the stock market is the universally perceived indicator of the health or illness of the US economy.
The economy is Trump's trump card. If the stock market plummets and stays down, his credibility as president takes a hit of far more serious proportions than anything we've seen so far.
Keep in mind, as well, that giant pension funds all over the US and giant insurance companies (and other entities) invest in the stock market – and these organizations' stability, as endangered as it is right now, would fracture in far more serious ways, if the stock market collapsed.
Super-banks like Goldman Sachs therefore hold the political fate of a president, any president, in their hands.
This post was published at Jon Rappoport on Aug 21, 2017.