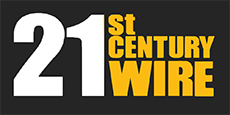 It's been said that truth is always the first casualty in war. The mystery of the downing of Malaysia Airlines Flight MH17 in July 2014 continues to be an unresolved international issue. Over three years later, the two countries meant to be leading a 'neutral' international investigation, the Netherlands and UK, have repeatedly sidelined important information about the incident.
In the immediate aftermath of the event, 21WIRE was one of the only independent media outlets who piece together a detailed look at the event, highlighting some of the obvious anomalies and misreporting by the western mainstream media, as well as numerous false claims made by US officials. See our initial reports here:
July 2014 – Initial Investigative Summary:
MH17 Verdict: Real Evidence Points to US-Kiev Cover-up of Failed False Flag
In our two-year anniversary follow-up report, we demonstrated that not only was MH17 shot down from Ukrainian military-controlled area, but that it wasn't an accident, in other words, the plane was placed on its said course directly in the line of fire:
This post was published at 21st Century Wire on September 25, 2017.