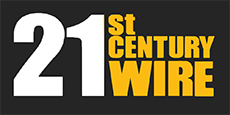 'They sieged us, starved us, mocked us and then tempted our children with potato chips before blowing them up. Have they no heart?'
That was a question asked by many of the survivors of the tragic Rashideen massacre that took place in the western outskirts of liberated Aleppo on the 15th April 2017. I had arrived in Aleppo on the evening of that fateful day and just as I entered the doors of the hotel I received the news of this horrifying attack by US Coalition 'rebel' proxies, two savages gangs, Ahrar al Sham and Nusra Front.
The magnitude of this crime against these already starved, persecuted and ethnically cleansed people who lived in the villages of Kafarya and Foua hit me hard.
Along with independent journalist, Eva Bartlett, I had been following, very closely, the history of the terrorist siege of these two Shia Muslim villages, marooned in Idlib and surrounded by hostile extremist factions, funded and armed by the US Coalition, for over two years. This sectarian identification is not in keeping with the peaceful co-existence between sects that flourished, prior to the NATO-state-driven war in Syria that has caused powerful rifts among these communities. It is, however, central to the narrative, so I apologise in advance, for using this sectarian terminology that is anathema to the majority of Syrian society.
Since March 2015 the siege had tightened to a full lock-down, with daily shelling, sniping and intimidation by the Army of Conquest (Jaish al Fatah, comprising Ahrar al Sham, Nusra Front & additional entities).
This post was published at 21st Century Wire on SEPTEMBER 29, 2017.