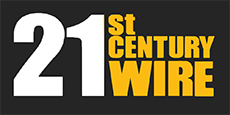 Somehow everything keeps coming back around to Russia. In one of its recent initiatives, the Justice Department (DOJ) appears to be attacking the First Amendment as part of the apparent bipartisan program to make Vladimir Putin the fall guy for everything that goes wrong in Washington. In the past month, the DOJ has revealed that the FBI is investigating Russian owned news outlets Sputnik News and RT International and has sent letters to the latter demanding that one of its business affiliates register as a foreign agent by October 17th.
The apparent line of inquiry that the Bureau is pursuing is that both are agencies of the Russian government and that both have been spreading disinformation that is intended to discredit the United States government and its institutions. This alleged action would make them, in the DOJ view, a propaganda arm of a foreign government rather than a news service. It also makes them subject to Department of the Treasury oversight under the Foreign Agents Registration Act of 1938.
Sputnik, which is owned by a Russian government media group headed by Putin consigliere Dimitri Kiselyov, has been under investigation due to the accusations made by a fired broadcaster named Andrew Feinberg. Feinberg, the former Sputnik White House correspondent, reportedly took with him a thumb drive containing some thousands of internal business files when he left his office. He has been interviewed by the FBI, has turned over his documents, and has claimed that much of the direction over what the network covered came from Moscow.
This post was published at 21st Century Wire on OCTOBER 12, 2017.