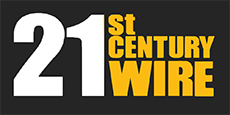 Finian Cunningham
Sputnik
Google is the latest US internet company to claim it found 'Russia-linked' advertisements on its network – allegedly posted to influence the US presidential election last year.
Twitter and Facebook have already made similar claims and all three are now facing more scrutiny in the coming weeks before Congressional committees.
What is truly astounding about this hysteria over alleged Russian interference in US democracy is that American citizens are being distracted from what is, by far, the much more alarming issue of how their government and Congress is bought by US Big Business.
Bloomberg reported this week that: 'Google identifies Russian election interference network'. It said the internet giant found political ads worth $4,700 which it believes are 'tied to the Russian government'. These ads, it is claimed, carried political articles which were meant to influence which way American citizens would vote in the presidential contest between Democrat Hillary Clinton and Republican Donald Trump last November.
Google has reportedly said that another $53,000 worth of ads are 'under review' for suspicion of being 'linked' to the Russian government. This follows claims made by Facebook that it had earlier identified $100,000 spent on ads by Russian sources, while Twitter said it had located $274,000 worth of such ads.
The Russian government has repeatedly rejected accusations that it tried to meddle in the US election. Moscow rightly highlights the dearth of any evidence and total lack of due legal process. The American allegations have also whipped up a toxic climate to curb the legitimate media activities of Russian news channels.
This post was published at 21st Century Wire on OCTOBER 12, 2017.