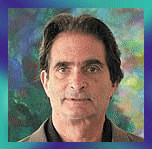 Paul Watson at infowars has the story:
'Workers at the Route 91 festival during which Stephen Paddock unleashed his massacre have reportedly been given back their phones and laptops by the FBI only to discover that all messages and videos from the night of the attack have been wiped clean.'
'According to a Las Vegas resident who posted a status update on Facebook, 'A bunch of people that worked the Route 91 [concert] said they got their cell phones back today. They all said that all their phones are completely wiped clean! All messages and info from that weekend are completely gone. Anyone else experience this'?'
"A few different people who were vendors there are all saying the same thing,' the woman later comments.'
'Later in the thread, a Route 91 worker confirms the story, commenting, 'Of course. It's an active federal crime scene. They can wipe it clean. I was the beverage manager for the entire event. My laptop is wiped clean'.'
What?
First of all, in a recent article, I demonstrated in detail why you can never trust what the FBI says about evidence in any investigation. There is a notorious history of the Bureau cooking and slanting and inventing data to support prosecutions.
Second, who says the FBI can take people's phones and laptops, watch and copy the video footage, and then wipe it all away before returning the devices to their owners?
The FBI literally owns the crime scene AND any record of what happened at that scene? Baloney.
This post was published at Jon Rappoport on October 13, 2017.