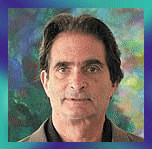 Help spread the word. I'll be exposing and explaining the crisis and its extreme danger to populations all over the world.
For now: Federal agents arrest drug-company founder for opioid racketeering
Federal agents have arrested John Kapoor, the founder of drug-company Insys, for opioid racketeering.
FBI spokesman Harold Shaw said the arrest marks 'an important step in holding pharmaceutical executives responsible for their part in the opioid crisis.'
Among the charges against Kapoor: promoting off-label uses for the company's painkiller, Subsys, and bribing physicians to write prescriptions.
Essentially, the charge is: 'you're a drug trafficker.'
Doctors can prescribe drugs for conditions beyond those listed in the FDA's specific approval. That's what 'off-label use' means. But the drugs' manufacturers can't actively promote or pay doctors to write off-label prescriptions. That's a crime.
This post was published at Jon Rappoport on October 31, 2017.