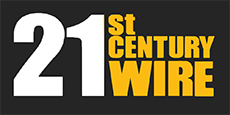 21st Century Wire says…
Why is Yemen not being described as a Holocaust. Why are the western governments and media refusing to use the H word when they use it so liberally to demonise target governnments or nations? Even Bana Alabed used it in her Tweets that were written for her by her mother, with western PR agencies as the 'hidden hand'.
Former US Represenative at the UN in New York, Samantha Power, employed the H word regarding #Aleppo where US backed terrorists were the ones carrying out atrocities against Syrian civilians. Cynical use of the word to reinforce the US' own whitewash of terrorism in Syria.
The same degree of terrorism is happening in Yemen, only now the H word is not employed because the US coalition wants to whitewash the daily war crimes committed by the Saudi coalition, supported & endorsed by the US, EU, UK and UN.
Call it what it is! Yemen is a Holocaust and it is being committed by our regimes in the west who are fully cognizant of their own criminality & that of their client state coalition which has been waging a genocidal war of aggression and attrition against the Yemeni people for more than 1000 days.
The following report from Randi Nord of Geopolitical Alerts debunks 10 of the mainstay myths that are being promulgated by the colonial media in the west to muddy the waters on Yemen and distract from the Saudi coalition ethnic cleansing-project reality:
This post was published at 21st Century Wire on NOVEMBER 20, 2017.