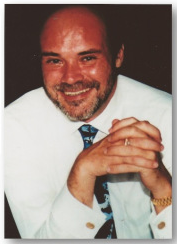 The Illinois Supreme Court has used STRICT CONSTRUCTION to defend the State against State Employee pensions that have been bankrupting the State. Previously, back in 2014, the Supreme Court ruled that health care benefits provided to state employees were a 'permanent benefit'guaranteed by the state constitution. That has led to a complete disaster as healthcare costs have risen out of control thanks to Obamacare, which handed insurance companies more money and a monopoly status that everyone had to have insurance even the y7outh who never used it.
Those health care costs are destroying the fabric of the entire economy pushing pension costs over the top. The Supreme Court is mindful of the disaster he caused with its 2014 ruling and they have been obvious under political pressure to reverse it. They figured a way to do this using STRICT CONSTRUCTION. Therefore, the benefit cannot be greater than what was expressed in the statute. Consequently, they now delivered a six-word ruling on Thanksgiving eve refusing to hear the retirees' appeal of a state Appellate Court ruling that essentially upheld Mayor Rahm Emanuel's now-completed, three-year phase-out of retiree health care coverage.
This post was published at Armstrong Economics on Nov 28, 2017.