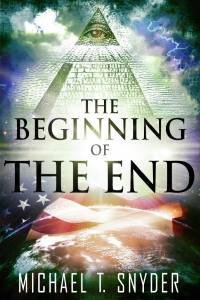 This is what can happen when you go to a socialized healthcare system. A lot of people out there believe that the United States has a free market healthcare system, but that is actually not true. The percentage of the population that receives government-subsidized healthcare is rapidly approaching 50 percent, and the healthcare industry may be the most heavily regulated sector of the entire U. S. economy. Every year the rules, red tape and regulations seem to get even worse, and every year health insurance premiums rise much faster than the overall rate of inflation. If we don't start applying free market principles and start getting healthcare costs under control, our entire healthcare system could very easily implode.
I would like to share with you an excerpt from an article by former DEA agent David Hathaway. According to Hathaway, the average cost for an appendectomy in the United States is $33,000…
My son had an attack of appendicitis late Saturday night. I knew that the Obamacare inflated prices for surgery in the U. S. would be ridiculous and that the service would likely be impersonal, involve long waits, and be nerve-wracking. I have friends in the medical field so I inquired just for grins. The price for the latest routine appendectomy in my area was, my jaw dropped, $43,000. I read on-line that the average cost for an appendectomy in the U. S. is $33,000. I am not near some of the great direct-pay medical facilities in the U. S. like the Surgery Center of Oklahoma, but I am near Mexico. I chose that option since I have often utilized foreign medical and dental facilities in the past and find the service and prices to be outstanding.
You can buy a very nice brand new car for $33,000.
This post was published at The Economic Collapse Blog on December 4th, 2017.