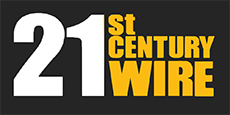 Russian President warns that should the terrorists try to 'rear their heads' in Syria again, he will strike them as 'they have never seen before.'
RT International reports…
Russian President Vladimir Putin has ordered the withdrawal of Russian troops from Syria. He gave the command during a surprise visit to Khmeimim Airbase in Syria's Latakia province on Monday morning.
The Russian president was met by his Syrian counterpart, Bashar Assad, and Russian Defense Minister Sergey Shoigu at the airbase, which houses Russian forces assisting Syria in the battle against Islamic State terrorists (IS, formerly ISIS).
This post was published at 21st Century Wire on DECEMBER 11, 2017.