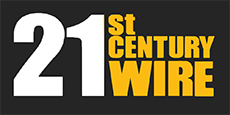 21st Century Wire says…
It's important to point out first, that while Saudi Arabia bombing civilians in the resistance-held territory, al-Qaeda continues to flourish in other areas. Hence, al-Qaeda has become a de-facto ally and pawn of the Saudi Arabia-US-UK axis (that is until they get a little too strong and the U. S. steps-in to carry out some messy, high-profile, special operations).
In portions of southern Yemen, al-Qaeda members fight alongside Saudi-backed troops. Saudi Arabia and the U. A. E. employ local mercenaries to fight on their behalf. Interesting confab of mercenaries – all of who are presently allied with the USA in Yemen…
This post was published at 21st Century Wire on DECEMBER 10, 2017.