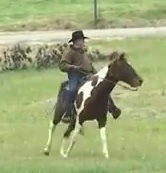 As mainstream media sees it, Roy Moore's stunning special election loss yesterday in red-state Alabama to Democrat Doug Jones is all about narrowing Republican control in the U. S. Senate; or it's about Trump's inability to boost a fellow Republican; or it's an early warning for Republicans as to how they will fare in the 2018 midterm elections.
But if the media could pull itself out of the 24/7 political swamp for a moment and broaden our nation's horizon past 2018, we might consider the impact that last night's events will have on the lives of the women who had the courage to come forward and accuse Roy Moore of sexually molesting them when they were young girls and its impact on the next generation of American girls who desperately need and deserve less hostile work environments in our so-called 'democracy' when it's their time to join the workforce.
From television news to Hollywood to Congress to the Oval Office, women have boldly said this year that enough is enough. They have risked their careers and backlash and lawsuits and revealed their sexual attackers, even after they had signed those barbaric gag orders as part of a settlement to shield their attackers from public disclosure. They have brought one of America's darkest secrets of how women are routinely sexually demeaned in the workplace and 'kept in their place' into the disinfecting sunshine of public scrutiny. That courage has inspired a long-overdue national debate on what America really stands for and if it is genuinely a beacon of hope to the world.
Putting a man like Donald Trump in the White House after he was caught on an Access Hollywood video admitting to grabbing women in their genital area and bragging that he could get away with it because he was a celebrity has only added more fuel to the burning question of just how bright America's beacon actually shines to the rest of the world.
This post was published at Wall Street On Parade on December 13, 2017.