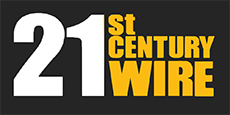 By now, western audiences are familiar with shocking photos of horrific 'routine' torture which has taken place at various U. S. military bases and detention centers in places Iraq, Afghanistan and Guantanamo Bay. Why many westerners will express outrage over these images and condemn such practices, few have been brave enough to acknowledge that Palestinians have endured similar or worse treatment inside Israeli prisons and 'interrogation centres' since the 1967 occupation of the West Bank and Gaza.
Moreover, the institutionalized racism which is pervasive throughout the Israeli government and society would normally trigger outrage in the international community, but for some reason (likely its relationship with the US).
How long will moral crusaders in the west remain gagged over Israel's treatment of the native Palestinian population?
Simply put, the levels of systematic abuse by a thuggish Israeli security apparatus is shocking…
This post was published at 21st Century Wire on DECEMBER 16, 2017.