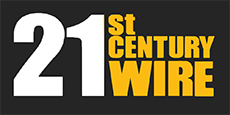 On 17 September 2016 a carefully planned US-led air raid on Jabal al Tharda (Mount Tharda), overlooking Deir Ezzor airport, slaughtered over 100 Syrian soldiers and delivered control of the mountain to DAESH / ISIS. After that surprise attack, the terrorist group held the mountain for almost a year, but did not manage to take the airport or the entire city. US-led forces admitted the attack but claimed it was all a 'mistake'. However uncontested facts, eye witness accounts and critical circumstances show that was a lie. This article sets out the evidence of this crime, in context of Washington's historical use of mercenaries for covert actions, linked to the doctrine of 'plausible deniability'.
Syrian eyewitness accounts from Deir Ezzor deepen and confirm this simple fact: the US-led air raid on Syrian forces at Jabal al Tharda on 17 September 2016 was no 'mistake' but a well-planned and effective intervention on behalf of the terrorist group ISIS (DAESH in Arabic). After days of careful surveillance a devastating missile attack followed by machine gunning of the remaining Syrian soldiers helped ISIS take control of the strategic mountain, that same day.
Mercenary forces – like ISIS and the other jihadist groups in Iraq and Syria – were a staple of US intervention during the early decades of the cold war, deployed in more than 25 conflicts, such as those of the Congo, Angola and Nicaragua. Whatever their claimed aims and ideologies, they allowed for the 'multiplication' of US power and were associated with the doctrine of 'plausible deniability', where the 'formal' denial of the mastermind role in covert operations minimised damage to domestic public opinion and international relations (Voss 2016: 37-40).
This post was published at 21st Century Wire on DECEMBER 17, 2017.