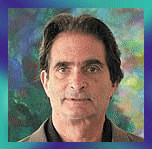 The abuse and the crimes are real; the media op is different…
If you had to pick three titans who were promoting Globalism and its new world order, you could scarcely do better than Henry Kissinger, Zbigniew Brzezinski, and George Soros.
During his reign at PBS, Charlie Rose interviewed them a total of 34 times.
Not only that, Charlie managed never to ask a direct question about the underlying aim of Globalism, and he never elicited a straight response on that subject.
Instead, Charlie's furry, smarmy, self-congratulatory, oh-so-innocent breathless questions navigated 'deep intellectual waters' in the realm of The Abstruse, and you came away from the interviews with a rash and an itch. You were supposed to feel smarter from the experience, but you couldn't recall what really happened. What was Charlie asking? What were the titans saying? It could have been a parody of high academic fluff. Countries had been mentioned. Crises had been alluded to. The word 'solution' occasionally bubbled up.
This was Charlie's impenetrable style on important subjects.
He was a social hob-nob pro of the first order in New York. Anybody who was anybody wanted to sit down with him and slide into a long-form interview. And he met many of them at cocktail parties on the Upper East Side. He was a kinder gentler magnet for the rich, famous, and fatuous. If you weren't fatuous before you appeared on his PBS show, you were by the time you were done. Because Charlie pretended everything coming out of his and your mouth was exceedingly Important. He kept pumping fake dead cartoon blood through those televised conversations.
This post was published at Jon Rappoport on December 18, 2017.