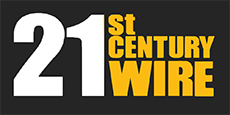 Although not as intense as the US mainstream media, the UK mainstream outlets are producing their share of fabricated narratives intended to stoke fear into the minds of the British public.
This latest fish tale comes from The Guardian newspaper, as 'defense correspondent' Ewen MacAskil attempts to revive a two year-old mainstream media conspiracy theory about a secret Russian plot to cut transatlantic undersea internet cables which connect Britain and the United States. MacAskil writes:
'Russia could pose a major threat to the UK and other Nato nations by cutting underwater cables essential for international commerce and the internet, the chief of the British defence staff, Sir Stuart Peach, has warned.
Russian ships have been regularly spotted close to the Atlantic cables that carry communications between the US and Europe and elsewhere around the world.'
It turns out that this latest attempt by The Guardian to stoke fear in the minds of the British public – is a recycled version of a 2015 piece of mainstream fake news, apparently stitched together by the New York Times. It reads like something out of Cold War B movie, with shades of the Hunt for Red October:
'Russian submarines and spy ships are aggressively operating near the vital undersea cables that carry almost all global Internet communications, raising concerns among some American military and intelligence officials that the Russians might be planning to attack those lines in times of tension or conflict.
This post was published at 21st Century Wire on DECEMBER 18, 2017.