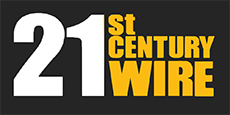 It's been 18 months since the Democratic Party and the US mainstream media launched it's 'Russia-gate' narrative, claiming that Moscow had hacked the DNC, John Podesta and somehow influenced the result of the US 2016 Presidential Election. 18 months later, there's still no evidence to substantiate this mainstream conspiracy theory.
Award-winning journalist Robert Parry of Consortium News explains exactly how The New York Times is continuing its sorry pattern of falsifying the record on Russia-gate, giving its readers information that the newspaper knows not to be true…
If Russia-gate is the massive scandal that we are told it is by so many Important People – across the U. S. mainstream media and the political world – why do its proponents have to resort to lies and exaggerations to maintain the pillars supporting the narrative?
A new example on Thursday was The New York Times' statement that a Russian agency 'spent $100,000 on [Facebook's] platform to influence the United States presidential election last year' – when the Times knows that statement is not true.
According to Facebook, only 44 percent of that amount appeared before the U. S. presidential election in 2016 (i.e., $44,000) and few of those ads addressed the actual election. And, we know that the Times is aware of the truth because it was acknowledged in a Times article in early October.
This post was published at 21st Century Wire on DECEMBER 18, 2017.