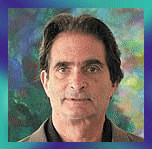 Al Gore was pure. George W Bush was a monster. John Kerry was pure. Bush was still a monster. John McCain and Mitt Romney were monsters. Barack Obama was pure. Trump is pure. Hillary is a monster. Round and round it goes.
Reverse the labels, turn them upside down, inside out, and you arrive at the same dead-end alley at midnight: none of the big-time pols are pure. Far from it.
Yesterday I posted my article on some of the upsides and downsides of Trump. Today, let's take just a brief small peek at Obama.
Obama was close to purity, 'though some of his policies may have been wrong headed.' Really?
The leftist Guardian (1/9/17): 'In 2016, US special [military] operators could be found in 70% of the world's nations, 138 countries – a staggering jump of 130% since the days of the Bush administration.'
'…in 2016 alone, the Obama administration dropped at least 26,171 bombs. This means that every day last year, the US military blasted combatants or civilians overseas with 72 bombs; that's three bombs every hour, 24 hours a day.'
'As drone-warrior-in-chief, he [Obama] spread the use of drones outside the declared battlefields of Afghanistan and Iraq, mainly to Pakistan and Yemen. Obama authorized over 10 times more drone strikes than George W Bush, and automatically painted all males of military age in these regions as combatants, making them fair game for remote controlled killing.'
The champ of bombing. But 'pure.'
This post was published at Jon Rappoport on December 18, 2017.