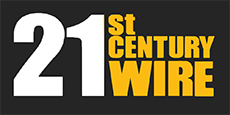 The Greek philosopher Plato was credited with saying, 'Justice in the life and conduct of the State is possible only as first it resides in the hearts and souls of the citizens.'
Well, since longtime Nevada rancher Cliven Bundy, his sons, and his other compatriots have demonstrated they possess a strong sense of principles and justice, perhaps a little justice in the life of the American state is possible – which is no small thing in an age of nearly universal tyranny and injustice.
This welcome ray of light became apparent in Las Vegas on Dec. 20 when U. S. District Judge Gloria Navarro declared a mistrial in the current high-profile proceedings involving Cliven, his sons Ryan and Ammon, and Ryan Payne.
This prompted members of the Bundy family and dozens of their supporters to leave the courthouse on that Tuesday in a state of elation, even with the presence of protesters who, holding signs that read, 'Keep your Bundy hands off public lands,' appeared to be paid agitators for billionaire leftist revolutionary George Soros, as one protestor basically admitted.
Back in the spring of 2014, the above-named four defendants – who've become emblematic of the plight of Western ranchers resisting heavy-handed federal land controls – were accompanied by other Bundy siblings, and by scores of supporters from across the nation, all of whom gathered near Cliven's ranch in Clark County, in southern Nevada, to exercise their First and Second Amendment rights.
This post was published at 21st Century Wire on DECEMBER 21, 2017.