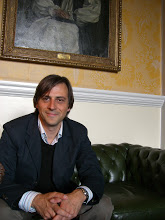 An interesting report on the official accounts for war-related spending in the U. S. is available here: Which is, of course, a massive under-estimate of the full cost of 2001-2017 wars to the U. S. taxpayers.
It is worth remembering that war-related expenditures are outside discretionary budgetary allocations (follow links here: And you can read more here: The problem, as I repeatedly pointed out, is that no one can tell us what exactly – aside from misery, failed states, collapsed economies, piles of dead bodies etc – did these expenditures achieve, or for that matter what did all the adventurous entanglements the U. S. got into in recent year deliver? In Afghanistan, Libya, Yemen and Syria, in Pakistan and Sudan, in Ukraine, in Somalia and Egypt. The sole bright spot on the U. S. 'policy horizon' is Kurdistan. But the problem is, the U. S. has been quietly undermining its main ally in the Syria-Iraq-Turkey sub-region in recent years. In South China Seas, Beijing is fully running the show, as multi-billion U. S. hardware bobbles up and down the waves to no effect. In North Korea, a villain with a bucket of uranium is in charge, and Iran is standing strong. In its historical backyard of Latin America, the U. S. is now confronting growing Chinese influence, while losing allies.
This post was published at True Economics on Tuesday, December 26, 2017.