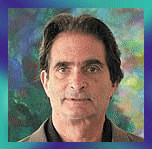 The great virus hoax in modern medicine
'It's a virus, but we just can't find it.'
By Jon Rappoport
'It's a bird, it's a plane, it's a UFO, it's a virus from outer space.'
My previous article detailed: cooking up fake threats of viruses from outer space. This could be the next 'UFO disclosure' coming on the heels of recent Pentagon reports of alien craft in the skies.
Now let's come back to Earth.
Here is the basic background. If researchers say they've found a new disease caused by a virus, they're saying people who have the disease have the virus in their bodies.
These people must have the virus. Otherwise, they don't have the disease. Remember that.
I'm now going to detail two examples where VERY embarrassing information surfaced about so-called viral epidemics.
One: Swine Flu, the big epidemic of 2009.
The CDC was calling for all Americans to take the Swine Flu vaccine. Remember?
The problem was, the CDC was concealing a scandal.
This post was published at Jon Rappoport on Dec 27, 2017.