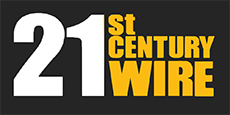 Looking back on the 2016 Presidential election, there was a non-stop chorus on denials by Hillary Clinton, her campaign surrogates, and the mainstream media – that had not allowed any classified emails to float around her home-brew server, or onto the family of her close aids.
As it turns out, Hillary Clinton was lying. A new batch of emails released by the US State Department clearly show that Anthony Weiner, convicted sex criminal and husband of Clinton's chief aid Huma Abedin, had kept classified emails pertaining to official US State Department business during Hillary Clinton's tenure as Secretary of State – kept on the same laptop which Weiner used to target an underage girl and where he also kept child pornography.
Among the released emails were exchanges which clearly show Hillary Clinton conspiracy with authoritarian Saudi Arabia to 'stop Wikileaks.'The reopening of this old Clinton gaping wound is another devastating blow for the mainstream media and the Democratic Party's 'resistance' movement, whose mission is to remove Donald Trump for office.
RT International reports…
At least five of the 2,800 emails stored on a laptop belonging to former Democratic congressman Anthony Weiner were marked 'confidential' and involved delicate talks with Middle Eastern leaders and Hillary Clinton's top aide.
This post was published at 21st Century Wire on DECEMBER 30, 2017.