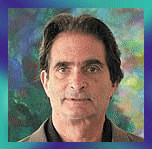 Chemo drugs are highly poisonous to begin with. But suppose, on top of that, they're contaminated and tainted?
Welcome to the FDA: the handmaiden to Big Pharma; the promoter of destructive medicines; the opponent of natural health; the agency that should have been disbanded and fumigated decades ago. Corruption Central.
In today's episode, the Agency has issued a slap on the wrist to Fresenius, a major provider of health care in Europe, with two dozen drug-manufacturing facilities around the world.
Bloomberg reports: 'U. S. regulators warned Fresenius SE after the company's Indian plant that makes cancer-drug ingredients for the U. S. market aborted hundreds of drug-quality tests because they seemed like they were going to fail due to impurities.'
'When workers at the plant found potential tainted products, they halted the tests and said human or machine errors were to blame instead, according to a Food and Drug Administration warning letter dated Dec. 4 that cited 248 aborted checks at the West Bengal facility.'
This post was published at Jon Rappoport on December 29, 2017.