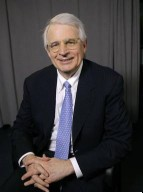 Better that our President work on the greens and skip the NATO meetings. Its an anachronism anyway, and should have been abolished 25-years ago when the cold war ended and its reason for being vanished.
Would that back then Bush '41′ had parachuted into Ramstein Air Base in southern Germany and declared 'mission accomplished'! The American taxpayers would have been spared billions in the sheer waste of maintaining NATO, and the world would have been spared the bombast of armchair war mongers like NATO Secretary General Anders Fogh Rasmussen. By the way, he's the guy with an unwavering capacity to make 'Baghdad Bob' look good, having assured the world back in 2003 that
'Iraq has WMDs. It is not something we think, it is something we know.'
When the Soviet Union and its Warsaw Pact vassal regimes vanished into the mortuary of history, NATO had 16 member states in a mutual defense alliance that had arguably enhanced the safety and security of citizens in Lincoln NE and Spokane WA. Now it has 28 members including the likes of Albania, Bulgaria, Croatia, Estonia, Slovenia and Slovakia – micro-states that are mainly insolvent and have no bearing whatsoever on national security.
Worse, it was Washington's double-cross of Russia that set the stage for the present clash over Ukraine. The elder Bush who did not use his parachute in Germany did promise Gorbachev in 1989 that in return for vacating the eastern regions of that nation that NATO would not be expanded 'by a single inch'.
Fast forward to February 2014 and his successor not only permitted the US foreign policy and CIA apparatus to fund and orchestrate the overthrow of the democratically elected government in Kiev, but did so with the implicit condition that the resulting junta would 'pivot' to the west and eventually join NATO. Yes, while Putin was sitting in his box taking bows at Sochi NATO came knocking on his back door.
Prior to February 21, 2014 there was not a peep out of Washington about Putin's designs on Ukraine, rebellion of Russian speakers in the eastern Donbas region or an 'invasion' of Russian forces. None of this even entered the narrative until an unelected and radical nationalist junta in Kiev brought the threat of ethnic cleansing, and then launched a brutal campaign of aerial and artillery bombardment on its own citizens in the eastern regions.
This post was published at David Stockmans Contra Corner on September 3, 2014.