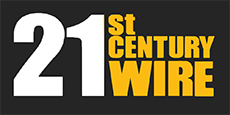 Although the House of Representatives voted down legislation to 'fast-track' trade deals through Congress – it appears the TPP may have already secured its future with millions in donations made to US Senators since the start of the year…
'Trojan Horse' – US leaders put on a show for cloaked trade deal.
The Trans-Pacific Partnership (TPP) trade deal negotiations hit the mainstream over the past month with a US Senate approval of the controversial trade bill in late May.
As Washington leaders continue their show trial-like debate over the TPP, with the House voting against fast-tracking trade authority, the Washington Post disclosed that there's already a 'planned do-over vote,' slated for next week.
The TPP trade deal is something we've covered extensively at 21WIRE over the past two years, as international trade law for new trade treaty TPP appears to be a way for private corporations to exempt themselves from the laws of sovereign nations under the guise of a so-called free-trade agreement.
This post was published at 21st Century Wire on JUNE 13, 2015.