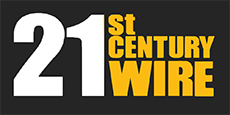 21st Century Wire says…
So far, after nearly 20 days of protests near Burns, Oregon, there's been no one hurt or injured, but it seems the state's chief executive is keen to change that result.
According to reports today, Oregon Governor Kate Brown told a news conference hat federal officials, 'must move quickly to end the occupation and hold all of the wrongdoers accountable.'
The governor does not appear at all concerned with the Hammond family's plight, nor with any of this story's core issues like legal minimum sentencing, jury nullification, or private, state and federal land rights – and yet, seems to want an armed confrontation in her state – and not with any her own state or county law enforcement agents, but by using federal agents instead.
This post was published at 21st Century Wire on JANUARY 21, 2016.