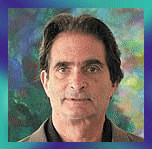 The public wants to buy every official scientific claim the mainstream press pounds into their brains – whether the issue is vaccine safety, global warming, the 'overwhelming success' of medical drugs, the Big Bang theory of the universe's origin…
The notion that a political agenda underlies such scientific pronouncements is unthinkable.
So as an example, a very specific example of fake science, let's look back at the attack on Oklahoma City.
On April 19, 1995, one-third of the Murrah Federal Building in Oklahoma City blew up, killing 169 people and wounding 680 others.
Three men were arrested and convicted: Tim McVeigh, Terry Nichols, and Michael Fortier. McVeigh was put to death on June 11, 2001, Nichols is currently serving multiple life sentences without the possibility of parole, and Fortier was sentenced to 12 years (he served that term and was released).
The official narrative of the bombing stated: A Ryder truck parked at the curb outside the Murrah Building contained barrels of ammonium nitrate plus fuel oil (ANFO bombs), and their coordinated explosion occurred shortly after 9AM on the morning of April 19th.
This post was published at Jon Rappoport on August 21, 2017.